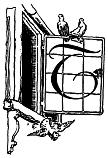 railfox is a pretty cool name for a bicycle. Foxes (?) Foxen (?)… whatever, are quick little creatures. For one, they're hard to catch – so much so that it usually takes a pack of dogs and at least one steed-mounted hunter to catch one fox.  Not only can they outrun just about anything else their size and larger, they reach top
speed in no time.  Thus a desirable name for BMC's All-Mountain killer.  But I think "Mountain Goat" is a better name.  After sampling this trail shredder, I really think Mountain Goat capitalizes on this frames best characteristics.  But, since this is a blog, let me begin with a story.
Communication at Arts Cyclery is often times less than stellar.  In my case I didn't get the memo about the afternoon ride being a mountain affair, so I ended up riding the Demo Trailfox with my Dura Ace Pedals, Ergo 2 shoes, Bibs and retro T-mobile pink jersey (what… you guys don't have a pink jersey?).  The worst part about it was the guys forced me to ride about half a mile on a busy city street – and this is a biking town!  What is it about cycling style anyway?  We look like goobers.  Who decided which outfits are acceptable and which ones aren't.  Side note: wearing your jersey underneath your bibs is never acceptable, no acceptions.  But seriously.  When I started riding mountain bikes in the 90's, everyone wore spandex.  Now if you're found in spandex on the trail everyone looks at you like you should have a mustache and be riding a rigid neon bike with cantilevers.  Whatever.  I was on a mission.  On to the bike.
The Trailfox is an awesome bike.  It climbs like nobodies business.  When BMC brought over some frames to have us look at, I personally thought the
Trailfox looked sweet, but with so many gimmicky dual linkage bikes now, I was skeptical.  However, during my ride the minute the trail turned upward, all my skepticism was laid to rest.  The bike climbed so well that I actually turned the ProPedal off on the Fox RP2 shock.  I set the bike up so that I had about 35-40% sag  to really see what the suspension was like and figured I would use the ProPedal for climbing which is almost always the case.  To my surprise the bike performed well beyond my expectations.  This may be the first time I've ever ridden a bike that really did what it's supposed to unaided by compression valving.  Like I said before, it's a mountain goat.  The Trailfox descends like any standard 140mm travel bike should.  I must say that its descending ability was out-shined by its climbing ability.  Not because it doesn't descend, it descends as well as any bike with 5 inches of travel, but it just climbs so incredibly.  I will say that dual pivot bikes – on the whole – are sweet descenders because you feel the wheel moving more vertically, making the bike feel more like it's floating. The Trailfox really is a great riding bicycle.
Some other cool things about the frame are the magnesium rocker arms which not only look great but decrease the weight considerably.  The BB shell is a neat piece of engineering also.  Two pieces of forged 7005 alloy are welded together to create a super strong and stiff BB shell.  Most companies CNC their BB shells or cast them into one solid peice of aluminum.  This is undesireable though.  The difference in stiffness from the hollow BB shell and solid BB shell is similar to a piece of rebar and a piece of steel tubing of the same diameter.  Though the rebar is stronger, its strength is unnecessary in such an application and not nearly as stiff.  The stiffness can be felt in the frame, though I couldn't say that I noticed it from the BB shell, the bike as a whole is as stiff as any full-suspension bike I've ever ridden. There is seemingly zero flex in the frame.  Part of that is attributed to the hydroformed 7005 series alloy, which, aside from BMC, isn't being manufactured by any other company. Some riders around here don't like the way the seat stays look (when you see as many bikes as we do you start to get picky), but I happen to like the curvy stays, especially for the rigidity they provide.
The BMC Mountain Goat er… Trailfox is a worthy contender in the All-Mountain trail bike market.  BMC has made a great frame that surprised me and that's hard to do.  For more high resolution pics of the Trailfox, click  here and and don't forget,  your bibs are not a one-piece and never tuck your jersey into them.  For more fashion advice or questions about the 09 Trailfox01 don't be afraid to call or send me an email at brad@artscyclery.com.  As always,
Hammer on